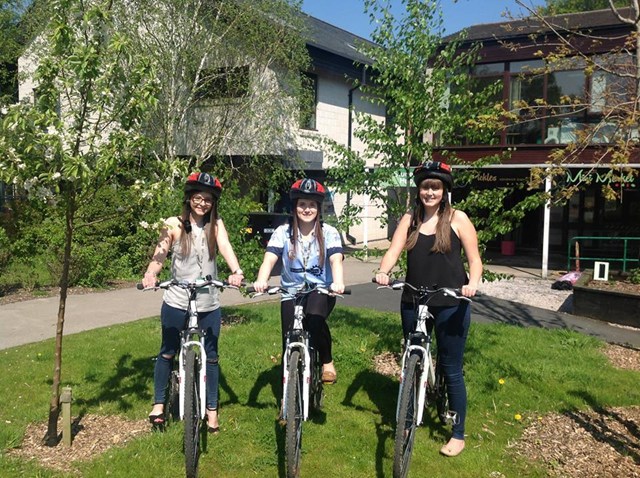 The Bicycle Hire Scheme was introduced in late 2015 to offer students the opportunity to explore the local area and stay active.
Cycling is one of the easiest ways to fit exercise into your daily routine because it's also a form of transport. Cycling also:
Saves you money, Gets you fit, Helps the environment
It's a low-impact type of exercise, so it's easier on your joints than running or other high-impact aerobic activities. But it still helps you get into shape.
Myerscough is nestled within the Lancashire countryside and has plenty of on and off road cycle routes around the area; the link http://www.visitlancashire.com/dbimgs/GarstangCyclingleaflet.pdf gives 10 different routes from Garstang (6 miles for College).  The College is also around 1 mile from the Lancaster Canal which is popular amongst cyclists and can take you to Lancaster, heading North and Preston, heading south.
The Guild Wheel is another popular route around the area which is a 21 mile "Greenway" that encircles the city of Preston, linking the city to the countryside. It is both a walking and cycling route.
The Students Union offers 5 bicycles to hire as well as trikes for students will physical difficulties, we offer all the equipment for cycling including cycle helmet, lock, lights, hi viz and repairs kits.
The Cycle Hire scheme costs;
£3 per 24 hours
£5 per weekend
£50 per term (If student live locally and need them to commute)
Myerscough Students Union asks for a small deposit which is refunded once the bicycle and accessories are returned.