Arb students see benefits of tree trunk eco scheme
Published

Thursday 4 Nov 2021
Myerscough arboriculture students have learned about the eco-benefits of turning tree trunks into something useful.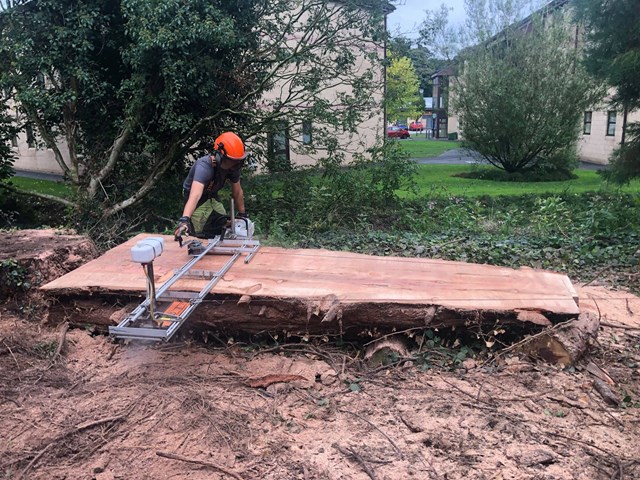 Tree Cycle 2020 is a mobile milling service, and was set up last year. It sees tree trunks being turned into useful timber, which can then be turned into furniture such as table tops, beams and furniture, rather than going to waste.
Owner of the business, Keith Irwen, attends the site, alongside a tree surgeon and turns the trunk of the tree into useful timber. This benefits everyone because the carbon that the tree has been locking up throughout its life stays safely in the wood produced.
In addition, the tree owner benefits by retaining the valuable timber for use by themselves, the tree surgeon benefits because they spend less time on site, use less fuel and generate less mess, and the economy benefits because there is a source of sustainable, locally produced timber available for sale and use.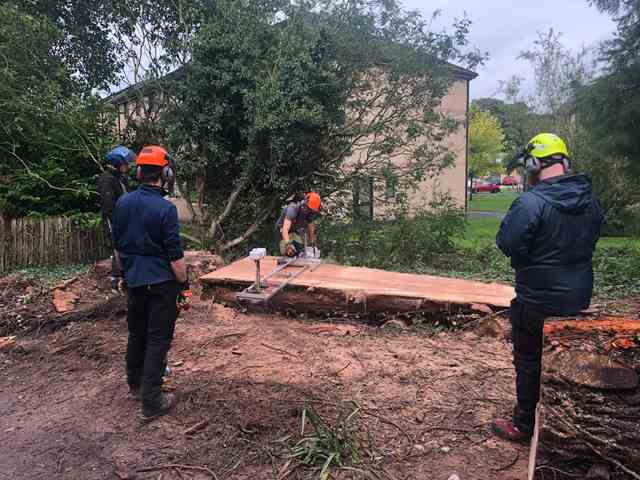 Zulakha Desai, Assistant Principal for Higher Education, said: ''I was absolutely delighted to join our further and higher education arboriculture students recently.
''It was incredible to see first-hand the practical and technical experiences that they receive, from assessing a tree's to milling and to consider the sustainability aspect of such a beautiful natural product.
''Our expert lecturers are nationally and internationally renowned and with the high quality - education that our students receive at Myerscough College and University Centre, we are so proud that our students go on to highly sought-after careers.''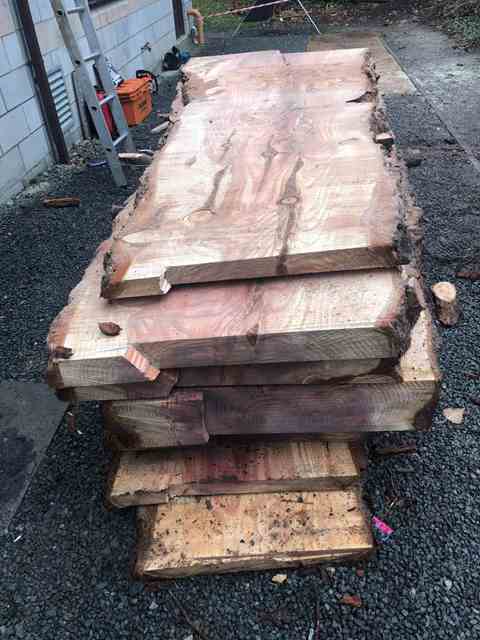 Alex McKelvie, Head of Greenspace and Creative Design, said: ''The arboriculture team were delighted to work with and learn from expert Keith from Tree Cycle 2020 on campus.
''He gave the master class and demonstration to our students on sustainable usage of timber from urban arboricultural works. Often, the timber and woodchip from such works are seen as a 'waste product,' to be used for firewood, but this masterclass enabled our students to gain a greater understanding of other methods which could be utilised to re-use timber products.
''Keith was fantastic in giving our students a valuable taught session and then enabling them the opportunity to practically enhance their skills in using the mobile sawmill and winch. We are looking forward to inviting him for our annual Arbor Day next February.
''Hopefully this will be one of many jobs at Myerscough College, benefiting the college from the sale of the resulting timber, stopping it from going to firewood and also helping the Arborist students understand that stems, when on the floor, are more not always a problem!''
by Dave Salmon
DSalmon@myerscough.ac.uk