FEATURE: Training Lancashire's future business leaders
Published

Friday 25 Feb 2022
The importance of inspirational leadership has never been more evident as Lancashire's business leaders continue to battle against the impact of the Covid-19 pandemic.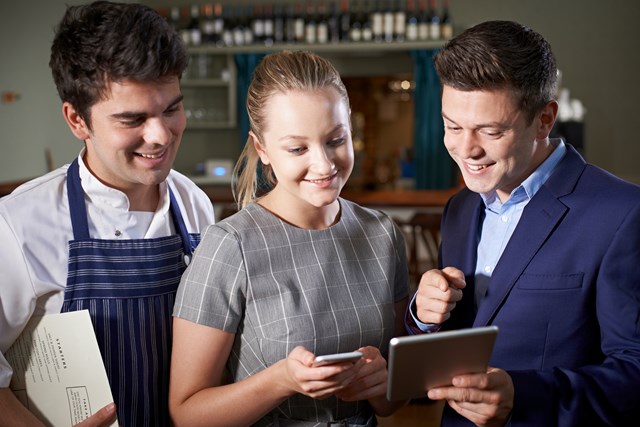 Myerscough College has a fantastic reputation for training managers and leaders within the land-based and sports industries. We also provide nationwide training opportunities for staff working in education, local government and the wider public and private sector, in business upskilling, leadership and management training.
The Upskilling Lancashire projects team at Myerscough assist businesses to identify, design, develop and implement workforce education training programmes, responding directly to the needs of a particular company.
Meanwhile, the Leading Lancashire project is aimed at developing the employees of small-to-medium enterprises (SMEs) across Lancashire. Part-funded by the European Social Fund, and led by the University of Central Lancashire, Leading Lancashire provides the county's SME workforce with access to training and support, focusing on developing skills for current and future managers and leaders. Our Level 3, Level 4 and Level 5 Short Courses, accredited by the Institute of Leadership and Management (ILM) and Chartered Management Institute (CMI) will offer bespoke training to meet individual employee needs.
Apprentices are also supported to develop additional leadership and management skills. Coaching and mentoring will assist SMEs with their leadership succession plans as well as providing support for individuals progressing into management and leadership roles.
By taking part in the Leading Lancashire project, businesses create your own training plan to enable you to develop effective leadership and management knowledge, skills and behaviours; improving your potential for career development and gain nationally-recognised leadership and management qualifications.
Guilia D'Ambrosio, Leadership lecturer at Myerscough College, explains: ''We define leadership as inspiring excellence in everything we do.
''The ultimate goal of a leader is to help an organisation achieve its objectives, and we use this as the core focus of our bespoke training, coaching and mentoring, which is exclusive to individual employees and whole staff teams across Lancashire.
''We've worked with a range of businesses across a variety of sectors to help their leaders adapt, upskill, and ensure their leadership style meets current contemporary industry issues.
''Good leadership is vital as SMEs move through the recovery period, and that's why it's important to utilise any funding and projects that businesses are eligible for.
''This isn't just for financial reasons. These programmes also give firms access to the best industry specialists. We recommend seeking out support through our Upskilling Lancashire and Leading Lancashire projects.''
To be eligible for support from Leading Lancashire you must meet the following criteria:
Aged 16 or over
Eligible to live and work in the UK
Employed 
Work for a Lancashire based SME i.e. Lancashire CC, Blackburn with Darwen or Blackpool postcode area. An SME is defined as an enterprise with fewer than 250 employees.
People are a business's greatest asset, and investing in staff leads to improved performance in an organisation. The timing has never been better where industries across the UK have been, and continue to feel the challenges of Coronavirus. In addition, agriculture has seen many challenges in particular the restructuring of the agricultural industry, the growth of supermarkets, changes to subsidies and regulations. Now, as we leave our European partners, another challenge is on the horizon where the potential lack of seasonal labour coming from abroad is already causing concerns to farmers and growers for 2021. Can this problem be addressed by looking at skills gaps and training?
Britain has a diverse range of education available for businesses and employees. Myerscough College has always served its farming community, traditionally providing the training needed to ensure the supply of skills for agriculture by delivering courses in further education, apprenticeships and short courses. People management and leadership skills is essential for any business and key to every industry in the UK. Myerscough College has recognised that more businesses are looking for progression opportunities for existing staff and looking to them to train in house. We have therefore expanded our industry offer to deliver short courses, workshops and qualifications in Leadership and management.
The Leading Lancashire project at Myerscough College is already making a difference to Lancashire employees ensuring they gain the necessary skills to either become first-time managers or lead a team. Moving up the ladder and taking supervisory responsibility can be seen as progression and a move in the right direction but sometimes it can be seen as awkward around old colleagues and friends. It doesn't have to be that way though and can be mastered through a series of workshops or one to one coaching and mentoring to ensure that staff are upskilled to manage and lead.
Apply now for our Level 3 Team Leader / Supervisor Advanced Apprenticeship, or Level 5 Operations / Department Manager Higher Apprenticeship.