Basketball student Louis speaks up for mental health
Published

Tuesday 10 Nov 2020
A Myerscough College basketball student has been speaking about his struggle with mental health, to encourage others to do the same.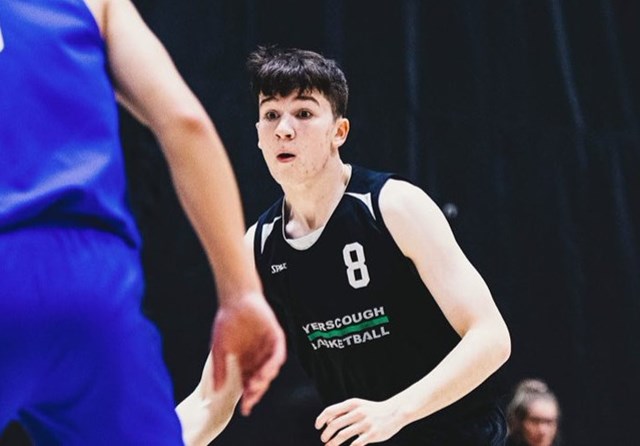 Louis Sullivan is now urging others to seek help after going public about his own situation, as well as raising money for charity as by taking part in Movember, the annual national men's health campaign.
Louis, who is in his third year studying at Myerscough, has been chatting to Myerscough Basketball Academy's SCO: The Podcast:
''Being at Myerscough has been the best years of my life. It was a big thing for me (to come) and I've loved the challenges in developing my game. It's also improved me as a person too.
''Living at Myerscough gives me a great routine and that's important to both mental and physical health. It's rewarding and it gives me a purpose to get up in the morning. The people and coaches look after you and give the support you need.
''Although my progression over the last couple of years has been huge in a short space of time, the lockdown restrictions bought in in March have led to uncertainty. I didn't know if I wanted to get a job or go for an overseas scholarship this year, and the pandemic and the time away helped me reflect, but I also lost my routine and that wasn't so good, but we're now getting more used to it.''
Back in May, 18-year-old Louis experienced a dark moment with his mental health.
He said: ''I have had my own personal struggles with my mental health and earlier thus year I reached rock bottom and attempted suicide. It's not easy being this honest but I think it's really important that we stop hiding our struggles and we speak up.
''I know how hard it can be for people to come forward and share their experiences. This is why I want to bring awareness to men's mental health and help break down the stigma that surrounds having open and honest conversations about this topic.
''Talking about it was hard as you don't know how people will react, and it's also embarrassing. I don't want people to treat me differently as a result. I went to counselling and it was fantastic. Anyone struggling will feel so much better if they get help. I'm glad I found it within myself to talk to somebody.
''Some of my friends also motivated me to share my story, and I've been helped a lot by my family and other coaches too.
''There's always light at the end of the tunnel.''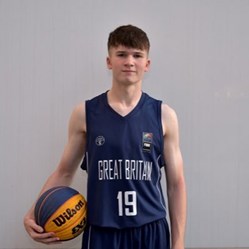 Later this month Louis is attempting to run a half marathon with Myerscough Basketball's head coach, Neal Hopkins. They've already raised more than a £1,350 for mental health and suicide prevention.
Louis said: ''I've started training already and it's going to be great. I wanted to do a full marathon but I don't think Neal was too keen! It's a for a really good cause and I'm really looking forward to it.''
Neal adds: ''It's been great to watch Louis' development, playing with Team GB and being part of the DENG camp as one of the top 50 elite players in the country.
''He can be proud of these achievements when he looks back on his career in years to come.
''No matter what level you are at, mental health is so important to overall wellbeing. The steps that Louis is taking are inspiring and I thank him very much for what he's doing. Hopefully lots of people donate.
''His story will resonate with so many - it's so important to talk! I'm looking forward to pace making a half marathon at the end of the month with Louis to help him spread his message.''