CENSUS 2021: Information for residential students
Published

Tuesday 16 Mar 2021
We're working with the Office for National Statistics (ONS) to ensure that all our students are included in Census 2021, this coming Sunday (21st March).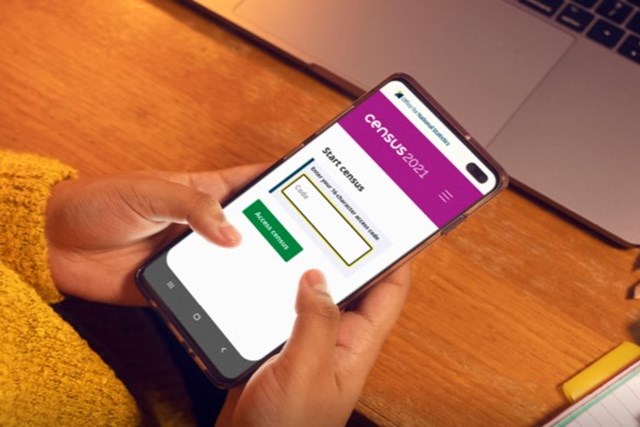 By law, all students must be included in the census, whether you live in Halls of Residence, or externally.
It is therefore important that you complete the form that you receive. Students should be counted at both their term-time address and their home address.
This means you should be included on a census form at both addresses, even if you've only left your term-time address temporarily, for example, to return home for the Easter break.
How to fill in your Census form
The easiest way is for each student to be a 'household of one person' - rather than the hall that you live in being 'household with five members.'
Therefore, all residential students will receive their own individual code that they can use to complete their form online
The survey will take you around 10 minutes to complete.
What is the census?
The census is a national survey that happens once every 10 years to provide a snapshot of all the people and households in England and Wales.
To provide the fullest picture, it's important that everyone participates in the survey which takes around 10 minutes to complete, and asks questions about your age, occupation, education, country of birth and health among other things.
Your answers to the census will only be used for statistical purposes and personal census information cannot be used by government.
Why is it important for residential students to complete the census? 
By filling in the census, you'll be helping make sure you and your student community get the services needed now and in the future.
All kinds of organisations use the information to help provide the services we all need, including transport, education and healthcare.
When do I need to complete the census by?
Census day is this coming Sunday, 21st March 2021, but you are able to complete the form now.
Do I have to answer all the questions?
It's also important to remember that you must complete the census by law, and could be fined up to £1,000 for failure to complete.
If you supply false information, you could also be fined up to £1,000.
Some questions are voluntary to answer and these can be left blank if you wish.
What if I've lost my form or code?
You can request a new access code to complete the census here 
If you do not have a term-time address then you should only be included in the census for your permanent home address.
I'm an international student, should I complete the census?
If you have a term-time address at Myerscough you need to complete the census. If you are not currently living at your term-time address because of the pandemic you still need to complete the census.
Help and further information
Click here for more information on the census, or if you need help
You can also contact the Census team by searching Census2021 on social media.
Thank you for your help in making Census 2021 a success.