Date confirmed for 2021 Legend Fires North West Stages
Published

Monday 10 Aug 2020
The Legend Fires North West Stages – the biggest rally in the North of England - returns for 2021, and will again be based at Myerscough College.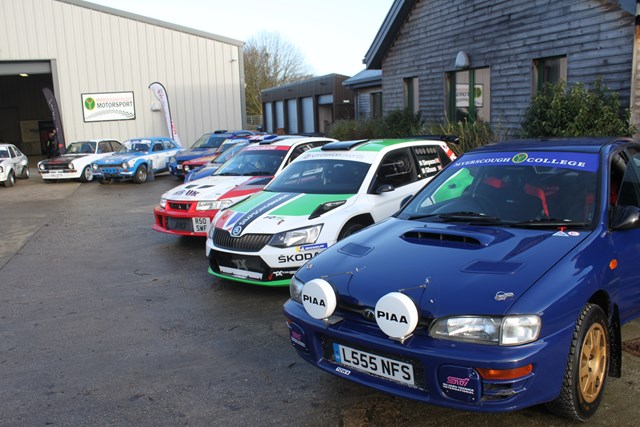 The 2020 event had to be cancelled due to the ongoing coronavirus pandemic, but organisers have now confirmed they hope to run the 2021 event on 20th March. Once again Myerscough College will be providing the event's official Rally Headquarters and the central service area for competitors.
In a statement, Motorsport North West, said: ''We understand that some people may question why we would be starting to plan the return of the event at such an early stage in the country's recovery from the Covid-19 pandemic. The simple fact is that in order to satisfy the legal timescales in our application to run closed public road special stages in March 2021, we have to start the process now.
''Whilst we recognise that it would be impractical to run the event with the restrictions that are currently in place, our planning is based on the assumption that the recovery will continue over the coming months. However, it must be stressed that the organisers will be following all guidance, restrictions and safe practises issued by Central and Local Government and by Motorsport UK and, as we did in 2020 will make the health and safety of the local community, competitors and volunteers our priority.
''We are extremely grateful to all residents, councils and local businesses for their support, and also sincerely thank all the 2020 event sponsors who have generously confirmed their continued commitment for 2021.
''We look forward to seeing you all in Lancashire next March.''
The Legend Fires North West Stages rally is the largest multi-venue tarmac rally in the North of England. Myerscough College has played a significant role in the event for a number of years, including students supporting cars competing.
Occasions like this give Myerscough students crucial real life experience on event where they'll be working alongside potential employers. The students will get to experience, first hand, a major event and such experience looks great on their CV when they apply for jobs within the industry.
For more information on the event CLICK HERE
For more information on the range of motorsport study programmes available at Myerscough College and University Centre, CLICK HERE
by Dave Salmon
DSalmon@myerscough.ac.uk