Degree student recognised for animal charity work
Published

Wednesday 20 Nov 2019
A Myerscough College degree student has been recognised for her work with her own animal charity.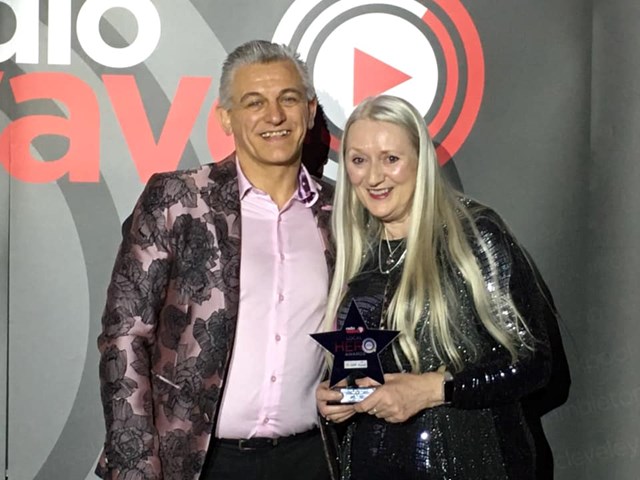 Wendy Mulela, a BSc (Hons) Animal Behaviour and Welfare final year student, was honoured at Radio Wave's prestigious Local Heroes Awards last week, picking up the accolade of 'Hero of the Fylde' for the work she does with Homeward Bound, a Fylde coast organisation reuniting lost pets with their owners.
Homeward Bound is an independent charitable organisation founded and run by Wendy, in addition to her degree studies. Their team of dedicated volunteers serve Blackpool, Fylde, Wyre, and attend, help and give support for lost and found pets, both alive and deceased.
They aim to promote humane behaviour towards animals by providing appropriate care, protection, treatment and security for animals which are lost/found or stolen and are in need of care and attention with a view to reuniting them with their owners where possible and to educate the public in matters pertaining to animal welfare in general.

Their work includes going out to scan pets for a microchip and aid returning them home. They also advise owners of missing pets, provide social media coverage and posters and leaflets to print off. The team of volunteers are experienced in tracking loose and bolted dogs. They also provide a fully insured microchip implanting service.

You can find out more about their work HERE
by Dave Salmon
DSalmon@myerscough.ac.uk