Degree students enjoy Industry Project Expo
Published

Monday 11 Nov 2019
University Centre Myerscough degree students have taken part in an Industry Project Expo, showcasing their work and sharing ideas.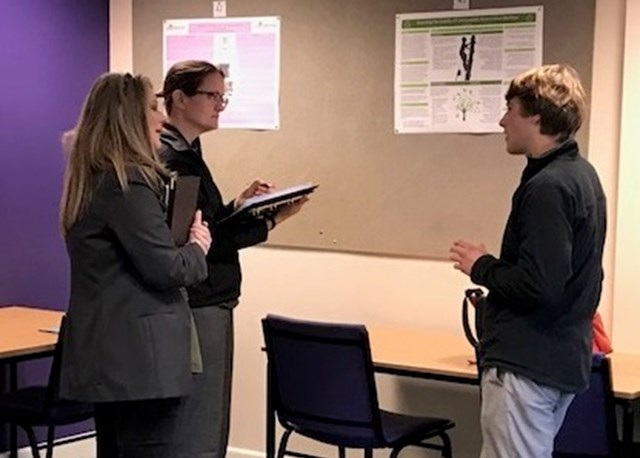 Students used the day to present some of their latest research and findings, and discuss the major issues of their subject areas during breakout sessions. In addition, the day was an opportunity for poster presentations to be assessed as part of their higher education programmes.
The student-centred conference delivered by the students and staff from University Centre Myerscough showcased scholarship and research activity with an opportunity to network and share ideas for past, current and future projects.

Assistant Head Higher Education at University Centre Myerscough, Mick Cottam, said: ''The event was intended to be a shorter, less formal and more student focused event than the Research Conference we have previously run.
''The breakout sessions provided the opportunity to showcase and discuss some wider aspects of research and the student sessions are opportunity to discuss plans for Industry Projects with our degree students. The event also formed part of their assessment for the module.''
Alison Robinson, Chief Executive and Principal of University Centre Myerscough, said: ''This was a great opportunity for us to celebrate what our students have been doing, and for the students themselves to share their course projects.
 ''This was an important opportunity for students to learn and reflect on what they've achieved during their programmes so far.''
For more details on the range of higher education programmes available at University Centre Myerscough, click here
by Dave Salmon
DSalmon@myerscough.ac.uk