Degree students' Industry Project Expo goes virtual
Published

Thursday 12 Nov 2020
University Centre Myerscough degree students are taking part in a virtual Industry Project Expo, showcasing their work and sharing ideas.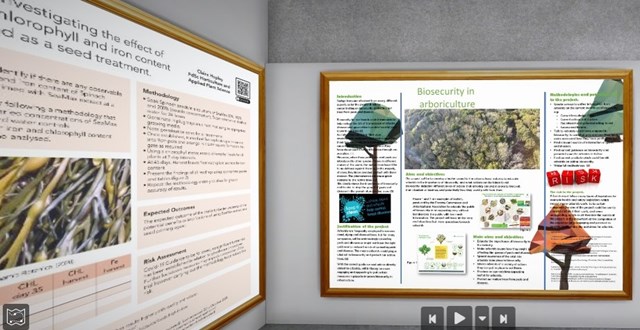 Last year, the event took place at Myerscough's Food and Farming Innovation and Technology Centre, with students presenting some of their latest research and findings, discussing the major issues of their subject areas and having their poster presentations to be assessed as part of their higher education programmes.
This year, the Expo has moved online due to the ongoing Coronavirus restrictions, using technology to create virtual reality 'walkthroughs' to showcase their research activity and share ideas, in subject areas including Animal Studies, Sport, Motorsport, Greenspace and Creative Design and Equine Studies.
Like last year, the event is intended to be a less formal and more student focused event than the larger Research Conference that Myerscough has run in previous years, providing a great opportunity to celebrate what the students have been doing, and for the students themselves to share their course projects and reflect on what they've achieved during their programmes so far.
by Dave Salmon
DSalmon@myerscough.ac.uk