Equine mentoring neigh problem for social media star Harrison
Published

Wednesday 1 Dec 2021
An equine graduate and social media influencer has returned to Myerscough as part of the College's mentoring scheme.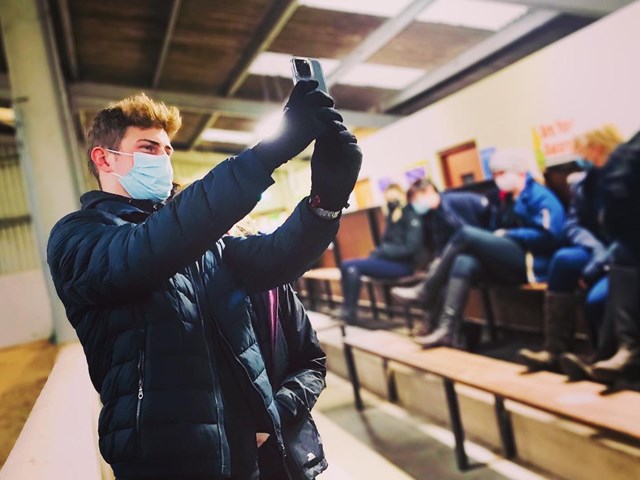 Since leaving Myerscough, Harrison Ashton has built up a social media following of almost 400,000 people across the TikTok and Instagram platforms, who watch what goes on in his day-to-day life at home training his horses and his work within his stabling company.
This week Harrison returned to assess current equine students on their plaiting techniques, as well as sharing his experiences in the equestrian business.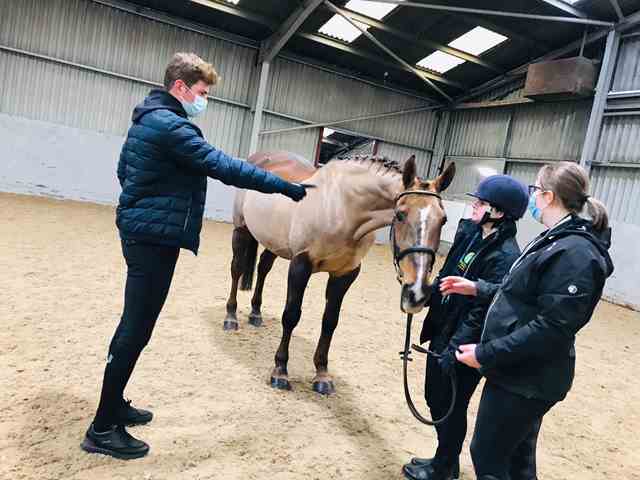 Harrison says: ''As much as I had a good understanding in the equestrian industry, Myerscough College allowed me to see the basics again in my first year and polish me up such as cleaning tack the correct way which is something I now do every day in my job especially my riding boots!
"Myerscough College helped me be more of a people person as I was surrounded by people with the same interests as me. It helped me grow in confidence of starting a business at a young age."
Harrison's interest in horses dates back to when he was two-years-old, and was brought up around them and competed all over the country with show horses. In 2018, Harrison completed a City & Guilds Level 2 Diploma in Horse Management at Myerscough College, allowing insight on how to run a professional yard correctly.
Harrison started up on his own at home and now has stabling for fourteen horses some being bred by world class dressage stallions. Some horses have sold internationally, and he is also now working alongside other professionals.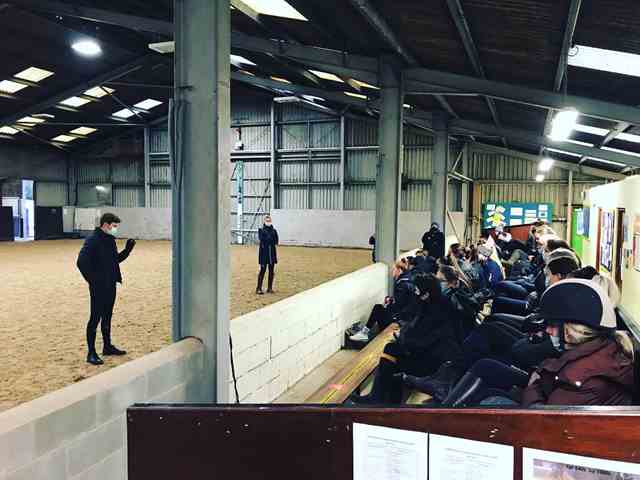 Myerscough College's Equine Mentor Scheme works closely with professionals from across the industry to help them to develop the knowledge and skills they need for the wide range of job roles available within the sector.
The equine industry mentors' scheme is set up to give students valuable career advice and guidance from industry professionals that have not only been very successful in their chosen careers, but have also been students at Myerscough College. This allows the mentors to be able to give the students excellent first-hand knowledge of what it takes to progress from the courses they are on to their chosen careers.