FEATURE: Could an Access to Higher Education diploma be for you?
Published

Wednesday 29 Sep 2021
The Access to HE Diploma is a nationally recognised qualification for those who wish to apply for a degree but do not currently meet the relevant entry criteria.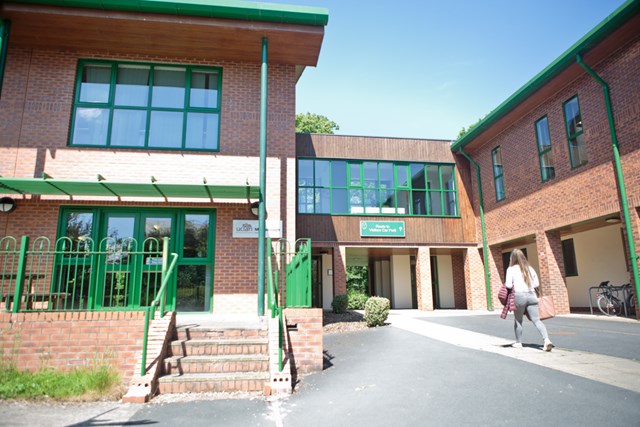 The programme prepares people without traditional qualifications for study at university (degree) level, and is also ideal for anyone considering a career change, who have a passion to work in the land-based industries, whether that is working with animals, horses, plants, trees or other areas of agriculture and conservation. The programme makes full use of the outstanding specialist facilities and resources at University Centre Myerscough including the farms, animal collections, equine arenas, ornamental grounds, woodlands and laboratories.
The Myerscough diploma is a one-year programme in Land-based Science, and is designed to help students gain knowledge, skills and confidence to study for a degree and act as a stepping stone to a career in the land-based industries. Course modules are contextualised to provide experience of a range land-based industries including working with animals, horses, plants, trees, agriculture and conservation.
Meanwhile, learning activities on the course are diverse, including lectures, seminars, tutorials, practical sessions and workshops. In addition, students are expected to undertake independent study and research to support lectures, seminars and assessments. Group work and group presentations form an important part of the course. Students will have access to specialist IT hardware and software, an on-line learning environment and reference facility.
Students also complete a variety of assessments including tests, essays, presentations, reports and group work.
The Access to HE Diploma is equivalent to two A-Levels. Following completion, students may apply to higher education programmes at University Centre Myerscough in programmes including Agriculture and Countryside, Animal Studies, Veterinary Nursing, Equine Studies, Arboriculture, Sportsturf, Horticulture, Landscape Architecture and Garden Design
Places are available for a September 2022 start.
by Dave Salmon
DSalmon@myerscough.ac.uk