Information regarding new Covid-19 restrictions
Published

Monday 21 Sep 2020
You may have seen from the news over the weekend that from tomorrow (Tuesday), stricter restrictions will be brought in across the North West to curb the spread of Covid-19.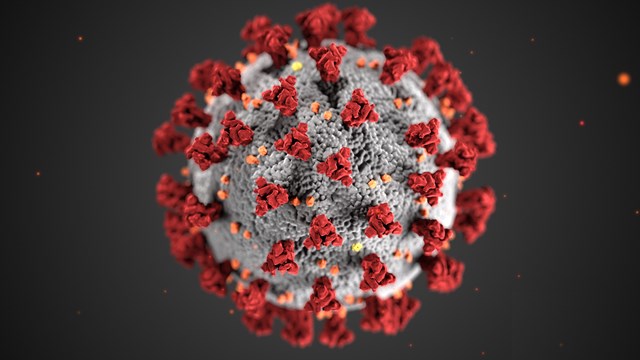 The new restrictions directly impact on the College and students at our Preston, Witton Park, Croxteth and Warrington campuses.
They prohibit people meeting others outside of their own households or support bubble in private homes and gardens. Hospitality for food and drink will be restricted to table service only, and leisure and entertainment venues must close between 10pm to 5am.
We therefore need your help and support to help keep everyone safe and healthy. Across all campuses, we need students to do the following:
: Wash / sanitise your hands on entry to every college building
: Wear a mask / face covering throughout the College site (unless there is an approved exemption) 
: Socially distance yourself whenever you can
Preston residential students:
Should you show any of the following symptoms - high temperature, persistent dry cough, or loss of sense of smell or/or taste, then you must stay in your room and contact Residential Support on 07889754287.
Self-isolating for 14 days is no fun as you would be restricted to your room / flat for the entire time and can only study online. You wouldn't be able go out to see friends and family. Some students in this situation may choose to self-isolate at home but should you be in this situation you need to consider the potential danger to your family.
We obviously wish to avoid any unnecessary serious illnesses amongst our college community or amongst the friends and families of our staff, students' and the local community. We also want to avoid having to close our residential accommodation or the College as a whole and the damaging impact this would have on your education. 
In addition, as a Myerscough College resident in Lancashire you must follow the new restrictions coming in from tomorrow (Tuesday, Sept 22nd):
: You are legally not allowed to mix with another College residential household for social/ leisure purposes both indoors and outdoors
: As Lancashire is your term time home you are permitted to travel to your full time home but should not visit others in their homes or gardens unless you are part of their support bubble e.g. have caring responsibilities or support someone living alone. 
: You can mix with your curriculum grouping during organised College educational classes / activities during the normal college day of 8am-6pm or as part of an evening college organised educational visit / activity. However, you should not mix with this group outside this time or these parameters.
: Richmond's restaurant will continue to serve food and drink during the College day from its counters to our students / residents as this is a normal part of our educational support services to students.
: You should avoid travelling in shared cars or on local public transport, wherever possible. If you need to travel on a college or local bus you must wear a mask / face covering and you are encouraged to do this at all other times.  
: The Stumble Inn will have to follow the new table service only requirements and ensure full track and trace is in place. Following national guidelines, you will need to do the following when going into the Stumble Inn:
o Download the NHS Test and Trace app onto your phone and use for entry
o Show evidence of which household you belong to for entry (your key is your evidence)
o Temperature test will be carried out
o Sit at the allocated table for the household and do not move between tables – if you do, you will be asked to leave
o Have a maximum of 6 and only from the same household at your table – note there will be a max of 11 tables of 6 set up in the Stumble Inn and they will be allocated on a first come, first served.
o Smoking/outside area will be for smokers only, and can only be from same household
o Leave as requested to allow the Stumble Inn to close at the new 10pm closure time. 
To support the above the College has brought in extra staff to ensure social distancing is in place and to help keep our community safe. Lancashire Police are also putting in extra police patrols and have made a special plea to students not to flout the regulations. The local Police and the owners of Old Nells are particularly concerned about students socialising inappropriately outside of their household groups at the venue and elsewhere locally. The Police have advised that if students do flout the regulations, they can expect fixed penalty notices. Please therefore be advised that on campus in the evening / at weekends and off the College premises students should be a group of 6 as a maximum from their household. This is in line with national guidance.
We appreciate it has been a very tough six months for many of you and are very sorry to share this news with you about further restrictions. Our priority is to keep you safe and to keep the College campus open during the coming months so that you can receive the best education with as much of it face-to-face as possible.
If you have any questions or you are concerned about your own or the health and wellbeing of your friends please feel free to talk to your Residential Support Officers, the Residential Support Manager, Robert Kay or the Core Team. Below is a list of key emails / phone numbers for support, should you need them:
: Safeguarding: safeguarding@myerscough.ac.uk , 01995 642348 / 01995 642205
: Core / student support and welfare: 01995 642348 
: Residential Support team 24hrs: 07889 754 287 
: Residential Accommodation: reshelp@myerscough.ac.uk