Motorsport degree students finally get back to the track
Published

Tuesday 26 Oct 2021
University Centre Myerscough motorsport students have finally returned to practical track activities, for the first time since the coronavirus pandemic.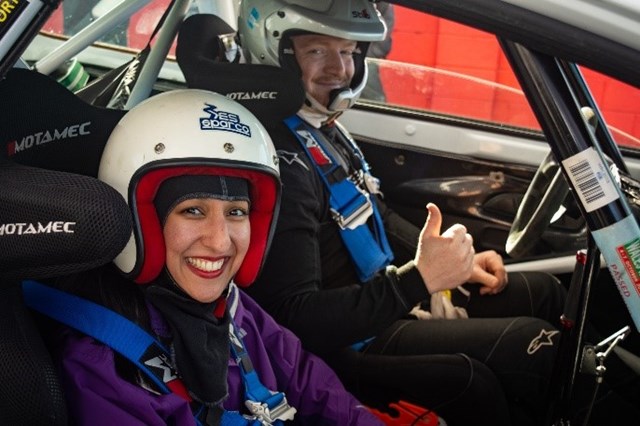 Higher Education lecturers, Bart Lang and Phil Boyle, have enjoyed a successful test this week prior to them tackling the Neil Howard Stages at Oulton Park on 6th November. The test took place at Three Sisters Race Circuit in Wigan and the pair took the valuable track time to finalise a good set up ready to battle for top honours as soon as the flag drops.
The test was the first opportunity for degree students, studying both Motorsport Management and Logistics and Motorsport Competition Car Technology, to be involved in planning and running the car on an event since Covid- 19. The planning team were able to create a detailed Movement Schedule which was used to ensure the faultless running of the test. While the students chosen to work on the car on the event got first-hand experience with dealing with the pressures and time restraints typical of a Motorsport Event. Experiences like these are a great way to embed practical knowledge needed for jobs within the Motorsport industry.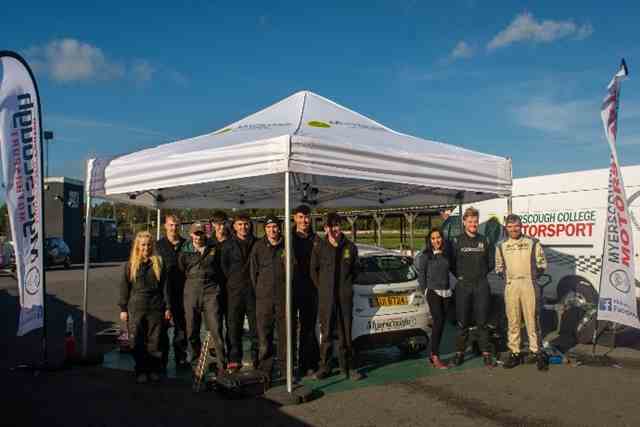 The motorsport department also saw the test to be a great opportunity to involve our new Assistant Principle for Higher Education, Zulakha Desai. Zulakha has been keen to jump into her new role and has been sampling many of the great activities Myerscough has to offer.
She was given an action packed passenger ride with ex Junior British Rally Championship round winner and now University lecturer, Bart Lang.
Talking after her experience, Zulakah said: "The HE students at Myerscough College and University Centre are certainly thriving with the practical, technical and hands on experiences that they receive in their Motorsport Competition Car Technology and Motorsport Management and Logistics degrees.
''There is a fantastic combination of expertise from the lecturers, who, instil in all their students, ambition and success which is placed at the forefront of all that they do. It is a testament to the expertise of the lecturing team that former students have gone on to working in very well respected and highly sought-after careers.
 ''I was delighted to join the students and staff at the Three Sisters Race Circuit and see first – hand a successful and well established course which is well regarded nationally and in the motorsports sector."