Motorsport lecturers hoping to hit top gear once the season gets the green light
Published

Tuesday 14 Apr 2020
A second Myerscough College motorsport lecturer aims to rev up for glory in motorcycle racing's Thundersport GB series this year.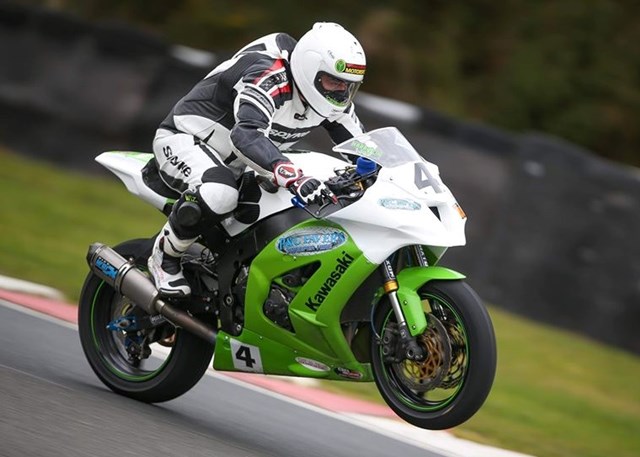 Last year, it was Ryan Garside who clinched Thundersport GB's Blackbird Corporate Golden Era Steelsport Championship, riding his EasyPay Myerscough College Honda on the country's top racing circuits.
This year fellow Myerscough motorsport tutor, Richie Harrison, also hopes to compete at the sport's most iconic circuits in the Thundersport GB GP1 Sportsman Elite, on a new Kawasaki ZX10R.
The star of the 2020 championship has been halted due to coronavirus but it is hoped the season will get underway at some point in the future.
Richie has been racing himself for 23 years and excelled in schoolboy motocross from the age of 14, competing as a junior under the North East Motorcycling Racing Club banner and was its newcomer of the year for 1997. More success followed in Motor Cycling Club 'Super Club' events and Richie began competing in Thundersport GB for the EB Racing team (later RAP Racing) from 2010.
He represented them at Thundersport GB events annually between 2013-18, earning nine wins, 37 podium finishes and many fastest laps, before taking a break last year to help Ryan Garside's efforts after taking his lecturing role at Myerscough.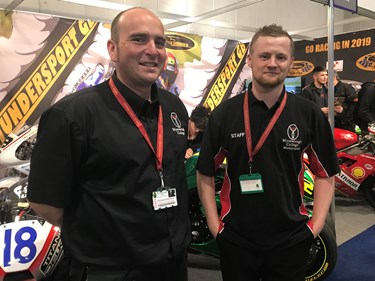 Above: Ritchie Harrison (left) and Ryan Garside
He still found time to compete, driving the Myerscough College Kawasaki ZXR400 to third place in the Formula 400cc series at the Three Sisters circuit in Ashton-in Makerfield, Wigan, as well as placing sixth in the Streetstock 125cc Evo series.
Richie hasn't competed in Superbikes since 2009 but, like Garside, he can look forward to outstanding support before and during races from his motorsport students at Myerscough College.
Above: Ryan celebrates his 2019 Thundersport GB championship win
The opportunity for students to play an active role in the series is part of Myerscough's offering of unique additional enrichment experiences, which runs in addition to a tailored course incorporating motorsport activities and resources, provides superb progression into the motorsports industry.
For more details about the range of motorsport study programmes available at Myerscough College and University Centre, CLICK HERE
by Dave Salmon
DSalmon@myerscough.ac.uk