Myerscough branches out with second Arbor Day in 2021
Published

Monday 13 Jul 2020
Myerscough College will stage another special day of celebration, planting and careers advice in 2021, as 'Arbor Day' returns for a second year.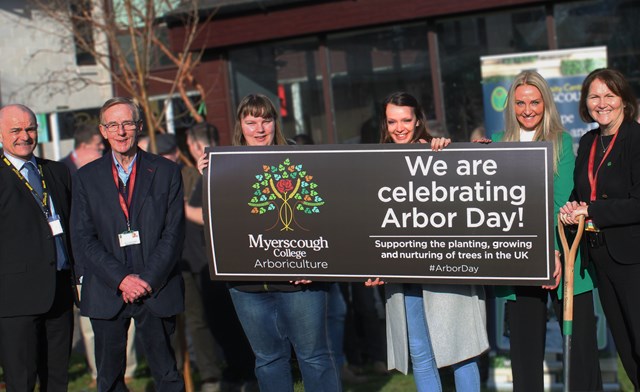 The day – on 4th February – will be a celebration of trees, those that work with trees (arborists), and recognition of an important global industry. Similar events exist across the world, notably in the USA, Canada and New Zealand, but although there is a National Tree Week in the UK, focusing specifically on planting initiatives, there is no official day that celebrates all things arboriculture.
The event will take place at Myerscough's main Preston campus at Bilsborrow. Due to on-going restrictions on social gatherings, it's difficult to say exactly how the event will run, but many more trees will be planted, a new woodland area will be created on the campus, and Myerscough's greenspace staff and students will be engaging in planting initiatives with local communities.
Back in February, Myerscough College hosted a special day of celebration of all things trees, in an inaugural 'Arbor Day'.
The day featured a number of VIP guests from as far afield as Gibraltar and Italy, major industry guest speakers, a tree climbing demonstration, as well as an official tree planting event at the centre of the College campus to mark the occasion. Work is already well underway on a new woodland area which is being created on campus, called 'Arbor Day Wood'.
For more details on Arbor Day 2021, please email Senior Lecturer in Arboriculture, Duncan Slater, at dslater@myerscough.ac.uk
by Dave Salmon
DSalmon@myerscough.ac.uk