Myerscough celebrates another tree-mendous Arbor Day
Published

Friday 11 Feb 2022
Myerscough College has celebrated the third Arbor Day UK, with a virtual event to celebrate all things trees and arboriculture.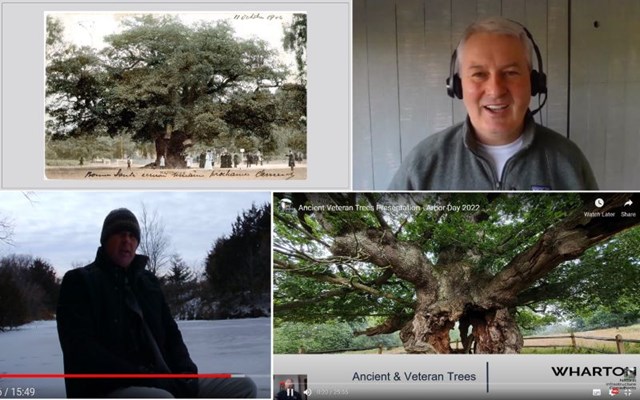 The digital event was a celebration of trees, those that work with trees (arborists), and recognition of an important global industry. Like the 2021 event, it was held via a virtual platform and included presentations from some key names in the industry, who gave talks on a diverse range of topics.
Duncan Slater, Senior Lecturer in Arboriculture and Arbor Day Co-ordinator, said: ''Although, due to delays in deliveries (and some minor disruption due to COVID-19), we have not yet completed all our tree planting as yet, our Arbor Day celebrated trees, those that are involved with the care of trees, and our tree plantings to date. We also had tree-related and career-related talks, all laid on for our (currently 288) arboricultural students.
''Thanks to all of our speakers for giving of their time to speak to our students and guests. It was very much a "Tree Love-In Event", with some great stories shared.
''Here's to a year when we can meet up in person!''
As part of the ongoing plans, many more trees are being planted, a new woodland area has been created at Myerscough's main Bilsborrow campus, and Myerscough's greenspace staff and students are engaging in initiatives with local communities, including a community outreach project, where ten schools are being given ten new trees, from a kind donation from the Arboricultural Association, each celebrating the Queen's Platinum Jubilee and contributing to The Queen's Green Canopy.
Also as part of The Queen's Green Canopy initiative, a new line of trees are being planted at Myerscough's Lodge Farm, renewing trees along the King's Drive. Fifteen trees in total will be planted in total.
Click here to view the official Arbor Day UK website   
Click here to view the official Arbor Day UK YouTube channel