Myerscough College makes Coronavirus community commitment
Published

Friday 17 Jul 2020
Myerscough College is committed to playing its part to ensuring skills are at the forefront of economic recovery following the Coronavirus pandemic.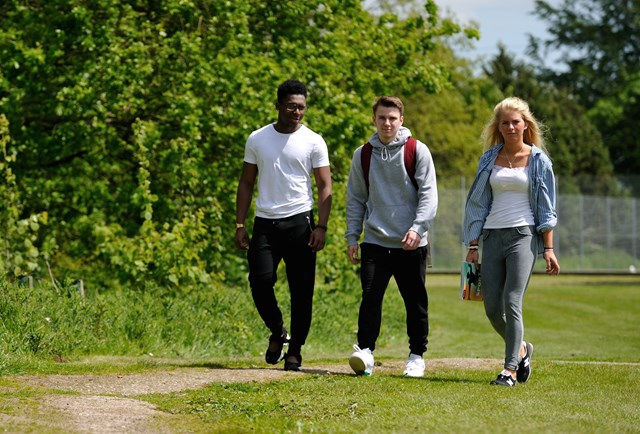 Myerscough, alongside the remaining further education institutions who form The Lancashire Colleges network, are making a joint commitment to their communities, and pledge to help businesses and individuals to thrive. 
Myerscough College has made a commitment to:
Help young people achieve their full potential and to maximise their future opportunities as they make the transition from school to college.

Deliver a wide range of exciting education and training opportunities for adults, from foundation skills to degree-level courses, to develop new skills and further their careers.

Work more closely than ever with employers, ensuring their workforce have the professional and technical skills needed to help businesses bounce back.
To find out more about the range of study programmes available for September 2020 entry, go to www.myerscough.ac.uk/courses
Lancashire's colleges provide the highest quality education and training, critical in driving social mobility and providing the skills to boost the local, regional and national economy.  They provide education and training to more than 95,000 young and adult learners each year from entry level to postgraduate including apprenticeships, they work with more than 10,000 businesses.
The Lancashire Colleges is a membership organisation that has been working on behalf of the further education and sixth form colleges of Lancashire for more than twenty years. Current member colleges include general further education colleges, sixth form colleges, with Myerscough the only specialist land-based college within the network; reflecting the diversity of the college sector as a whole.
Wes Johnson, Chair of The Lancashire Colleges, said: "Across Lancashire, young people can take advantage of a huge range of learning opportunities to get them on track for enriching and rewarding careers, while adults can benefit from upskilling and retraining as well as vibrant higher education programmes to help the economy recover and grow."
by Dave Salmon
DSalmon@myerscough.ac.uk