Myerscough farm Lodges strategic farm status
Published

Friday 22 Jan 2021
Myerscough College's Lodge Farm is part of a national scheme aimed at promoting excellence in the agriculture sector.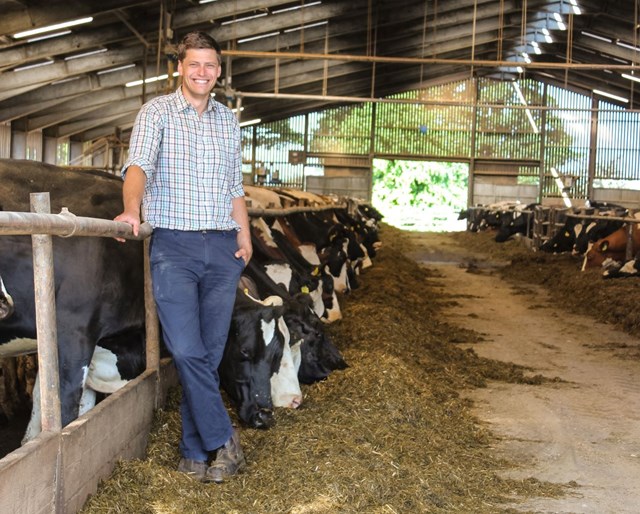 The Agriculture and Horticulture Development Board (AHDB)'s strategic dairy farm programme is creating a network of farms, to share good practice through on-farm and virtual events, and giving access to industry experts and the latest research.
The farms also form part of the AHDB's Farm Excellence platform, a network of inspirational farmers who share and create new ideas to drive innovation and productivity.
Myerscough's participation was unveiled in a recent online launch, where the College's Director of Farm Operations, Ruari Martin, gave a presentation on the farm's operations, and a virtual tour.
You can watch it back here:
Ruari said: ''The SDF program appealed to me because I am a big believer in collaborative and continuous improvement. I tell staff all the time I don't know everything and never will do so the opportunity to speak with like-minded business managers across the production scale, scope and methods is really refreshing. Some of my best business decisions have come to me through discussion with others and constructive criticism or shared ideas.
''Staff and student engagement with the farm as well as external visitors are a big part of the business, as is commercial research and knowledge exchange events in the local community. Unfortunately, COVID-19 has hampered much of this activity, but the team are excited to welcome virtual visitors to the site.
''Myerscough is constantly horizon scanning for new opportunities, technology or practices which will improve the business, and staff are encouraged to come with new ideas in their area. Myerscough runs a complex, diversified business of which the Dairy unit is one part, but they aim to be at the top of every sector they are involved in.''
Lodge Farm is one of three farms which Myerscough College tenant from the Duchy of Lancaster. The farm is based next to the main college campus in Bilsborrow. The farm team consist of eight full time staff and up to a further four casual staff at busy times of year.