Myerscough farriery's Craig a shoe-in for BFBA President
Published

Thursday 5 Nov 2020
A member of Myerscough College's farriery team has been named as the new President of the British Farriers and Blacksmiths Association.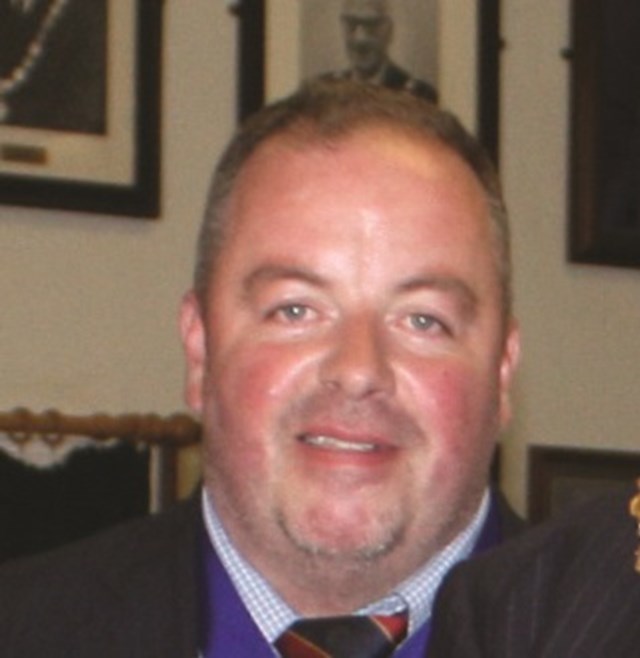 The BFBA is the voice of the professional farrier and supports and enables its farriery and blacksmithing members throughout their career, by providing representation, facilitating the development of its members skills and supporting them through their career.
Farriery Placement Officer, Craig D'Arcy, was elected as the organisation's new President at their recent virtual AGM, having previously served as Vice-President. Craig is valued member of Myerscough's farriery team, and has been in the industry for more than 30 years.
Craig said: ''Education for farriers at every stage of their career and whatever their interest – shoemaking or biomechanics, or both, really matters to me. I achieved the Associate examination of the Worshipful Company of Farriers in 2009, have a degree in farriery and a certificate in education – a professional teaching qualification. I am also a qualified assessor.
''I have been a member of the BFBA since 1991, as chairman of the Lancashire and Cheshire Branch for a number of years.
''I have always been a working farrier, and as an ATF I have trained six apprentices. This experience has provided me with the right skillset for my role as a Farrier Placement Officer here at Myerscough College.
''I visit apprentices in the workplace and support them in the college environment. It's my job to ensure that they keep pace with their learning, so I arrange extra tuition when necessary and also have responsibility for their welfare. I also shoe 'happy hackers' alongside some dressage and event horses.
''Farriery has provided me with good friends and unrivalled experiences, such as being a duty farrier at the Rio Olympics. American farrier Vern Powell has become a good friend over the years and I have enjoyed spending time with him in the USA and the UK. Hosting farriers as part of the BFBA Edward Martin Cultural Exchange is immensely rewarding too, and I've enjoyed visiting local heritage sites with farriers from around the world.
''Within the BFBA, we are looking forward to bringing exciting new opportunities and events for all apprentice members in the future.''
by Dave Salmon
DSalmon@myerscough.ac.uk