Myerscough keep farming moo-ving during coronarvirus lockdown
Published

Monday 20 Apr 2020
All teaching and learning at Myerscough may have been moved online due to the coronavirus pandemic, but a dedicated team of agriculture staff remain to carry out the College's many farm operations.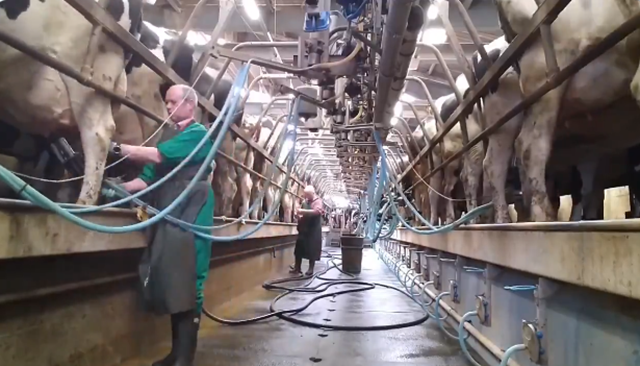 At Myerscough College's main Bilsborrow centre, in addition to a state-of-the-art campus, the college also operates two commercial farms, Lodge and Lee, as well as looking after surrounding land. Work on all of this has to continue as normal as possible, with staff working round the clock to ensure the welfare of animals and ongoing cultivation of the land.
It's a key time of year for the industry. For example, at Lee Farm, the Spring Lambing Season is well underway. Myerscough has a flock of around 1,300 sheep, with agriculture staff working 24 hours a day to deliver around two thousand newborn lambs. It is currently peak lambing time in the UK, making these next few weeks a very busy time down on the farm.
Despite the overall demand for milk decreasing during the coronavirus lockdown, Myerscough's Lodge Farm is still home to a herd of around 200 dairy cows, that require milking twice a day. The farm's dairy unit utilises the latest technologies to ensure milking time and yield is optimised, and the risk of infection reduced.
In addition, the other livestock on the farm have to be fed and looked after, fields ploughed and drilled, as well as many other activities required to keep the farms operational during these unprecedented times. With Government measures in place to reduce the spread of Covid-19, it means that the College's agriculture staff all currently live on the estate, with additional welfare support provided in the form of accommodation and food.
Ruari Martin is Myerscough College's Director of Farm Operations, and explains more: ''We have a cracking team here who I am proud to work with.
''It is impossible (to operate social distancing) with the activities we have to perform, and it's simply unsafe to undertake lone work. Therefore, the College is providing extra support to minimise external interaction and we all live on the estate. We have mitigated risk as much as possible. Other than work we do not go out and socialise.
''For the purposes of the current situation we have to consider each other as an extension of our households and take the appropriate guidance from the government to safeguard animal welfare and legislative concerns.''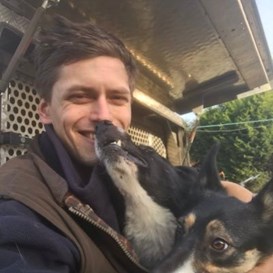 Above: Ruari Martin
You can follow the work being done by Ruari and the team, and watch videos of Myerscough's ongoing farm operations, on Twitter by following @RuariMart
Alison Robinson, Chief Executive and Principal, says: ''We currently have a couple of farm staff vacancies, and because of this they're working extra hard. Because it's impossible for them to social distance, we're shielding them, so they don't have to go shopping. They're working long hours, six or seven days a week to keep our farms operational, so we're doing our best to keep their morale up and look after their health and well-being.''
''In addition to our agriculture team, many of our other staff continue to work as normal as possible. This includes our equine livery staff who remain active, our animal staff who continue to look after our animals at all of our centres, and our inclusive learning teams working flexibly.
''Thanks to every one of our staff who has been working in different ways, in different roles, supporting other team and each other. There is tremendous work going on within our college community.''
''It's been a tough few weeks, but we just have to keep looking after one another.''
by Dave Salmon
DSalmon@myerscough.ac.uk