Myerscough Motorsport gears up for Colin McRae tribute
Published

Thursday 12 Mar 2020
Myerscough College will pay tribute to rally legend, Colin McRae, at the Legend Fires North West Stages next weekend.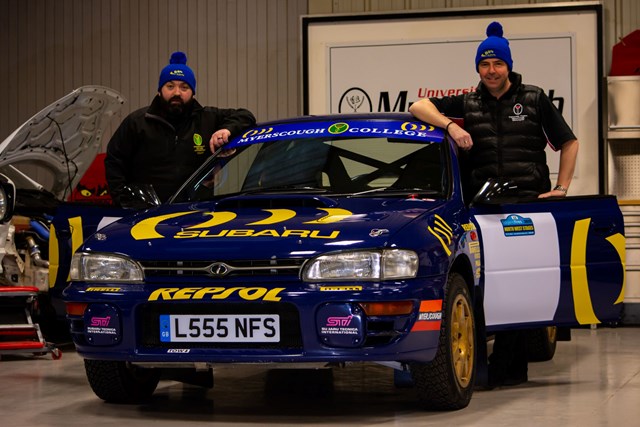 On the 25th anniversary of his famous World Rally Championship in 1995, Myerscough's entry, a Suburu, will carry the special livery and colours of Colin's winning car, in tribute to the superstar driver. The vehicle will be driven by Myerscough College motorsport lecturers, Danny Cowell and Phil Boyle.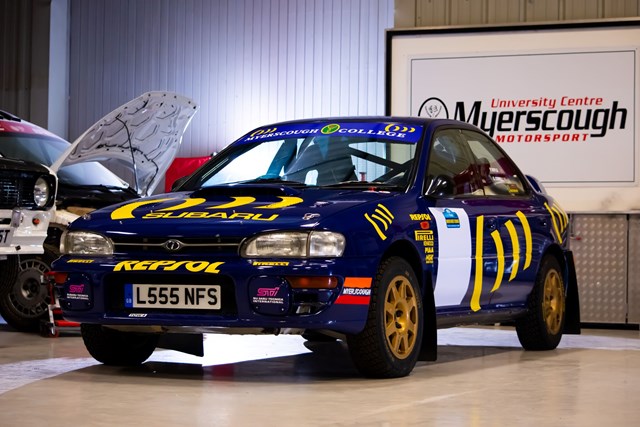 Myerscough students will act as the service crew for the car, and a number of other competitors on the event.
Colin McRae is one of the biggest names in rally driving. He was the 1991 and 1992 British Rally Champion, and in 1995 became the first Scottish person and the youngest to win the World Rally Championship Drivers' title, a record he still holds.
Colin died in a helicopter accident in 2007, aged 39.
Above: Colin McRae's original Suburu, that won the World Rally Championship in 1995, on BBC Top Gear
Legend Fires North West Stages, in partnership with Simpsons Skoda, is biggest rally in the North of England, and returns next weekend, March 20th and 21st, and is again based at Myerscough College. Myerscough's Bilsborrow campus will be the central base for the event, once again providing its extensive facilities for the rally headquarters, including central servicing and scrutineering. Myerscough's campus is adjacent to the Garstang town centre ceremonial start and finish, and it is close to the Saturday main action, making it the ideal location.
The College boasts a rally heritage having a long-established motorsport department with stage rallying a core element of their activities and a number of lecturers having strong links to the sport. It has long established links with a number of Lancashire based Motor Clubs who have been instrumental in the organising of the event for many years.
By returning the rally to Myerscough and engaging with staff and students, that in itself provides valuable educational benefits providing first-hand experience of the running of a major motorsport event. All in all, it's a win, win scenario for both the College and the rally organisers.
The Legend Fires North West Stages rally is the largest multi-venue tarmac rally in the North of England, attracting thousands of people who compete and watch the action. Myerscough College has played a significant role in the event for a number of years, including students supporting cars competing.
Occasions like this give Myerscough students crucial real life experience on event where they'll be working alongside potential employers. The students will get to experience, first hand, a major event and such experience looks great on their CV when they apply for jobs within the industry.
For more information on the event CLICK HERE
For more information on the range of motorsport study programmes available at Myerscough College and University Centre, CLICK HERE
Thanks to Flat Shift Media for the fantastic photos of our vehicle.
by Dave Salmon
DSalmon@myerscough.ac.uk