Myerscough prepares to welcome back students
Published

Thursday 3 Sep 2020
Myerscough College is preparing to welcome students back on to campus for the beginning of the new academic year next week.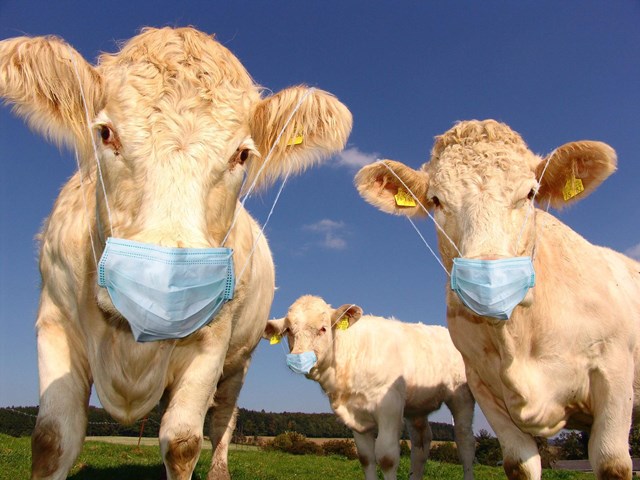 Myerscough has put in place a wide variety of health and safety measures to enable a safe return to student life.
Among the initiatives, all students and returning staff will receive reusable face coverings to ensure they follow Government guidelines on all College campuses, while student and staff numbers across will be reduced to enable strict social distancing, with timetable amended to ensure no more people than necessary are on site at any one time. Spare masks will be available for purchase from outlets and there will be some spare disposable masks around the College.
Where staff or students are unable to wear a face covering or mask due to a health or disability issue they will be able to request a 'face covering exempt card' in line with the national sunflower hidden disabilities scheme.
This means, for learners, their student experience will be a mixture of face-to-face and online learning, while many administrative staff will continue to work remotely, where it's operationally viable to do so. The College is aiming to keep students in 'bubble's within curriculum groups where possible.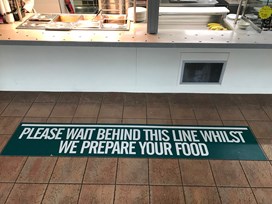 Additional safety measures will include:
Clear signage and direction systems, with controlled access for staff and students
Social distancing encouraged through positive messaging and signage
Numerous hand sanitiser stations located around campuses, building entrances and classrooms
Extra cleaning schedules across campuses
Restrictions on the capacity of resource and general study areas
Residential students will operate in restricted household groupings of 30 and day time students will operate in limited curriculum groupings with a maximum of 30 to allow positive interactions and face to face teaching / student support to take place.
NHS Track and Trace protocols will be in operation
Staff and students will be expected to wear masks or face coverings throughout campus unless they are working on their own or in a socially distanced way.
Sports fixtures will follow the national governing body guidelines and have a risk assessment in place
No student trips will take place before at least October half term
External visitor numbers restricted to essential people only, such as delivery drivers, suppliers etc
Student work placements will still go ahead where employers are happy to take them and risk assessed as safe
A revamped catering experience, with numbers limited, times staggered, and in some cases, meals delivered to teaching buildings, to allow distancing and extra cleaning to take place.
There will be a Covid-19 induction and information pack given to all staff and students.
Students, parents and staff can be reassured that every reasonable step is being taken to prevent the spread of Covid-19 infections, and should feel confident in starting term. Health and safety remains the College's priority, and while it is clear that social distancing and other measures will mean that Myerscough life will be slightly different, the College is determined to make the experience an authentic one for everybody.
The Students' Union will be open, and there will also be a mix of physical and online social experiences based on where students live and study, to help learners settle in and meet new people.
The overall aim is to maintain the two metre social distancing rule for all staff and students wherever possible, but where this is not possible it will be expected that both staff and students will wear face coverings. Classrooms and workshops will operate on a 1m+ social distance with students and staff face coverings. Staff will have at least a two metre gap at the front of their classroom for their safety. 
Students are also reminded that due to ongoing issues with the College's IT network, their portal and email addresses remain offline. This will also have implications with regards to completing matters such as student ID cards. Students will be advised further during the induction week. 
by Dave Salmon
DSalmon@myerscough.ac.uk