Myerscough reaction as Basketball England cancels remainder of season
Published

Wednesday 18 Mar 2020
Myerscough College's basketballers will be unable to complete their hugely successful season after Basketball England announced the remainder of the season will be cancelled due to the Coronavirus pandemic.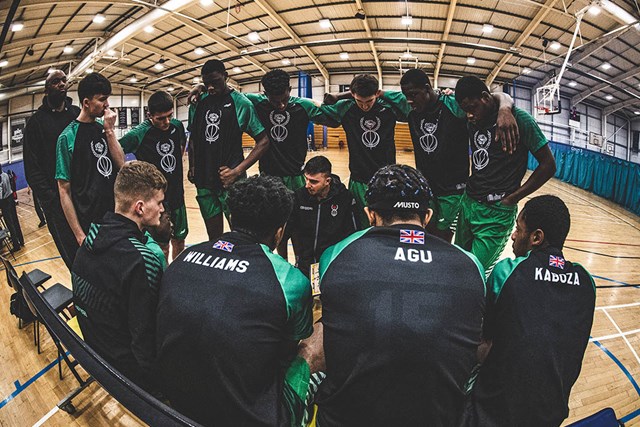 The decision has been taken in consultation with the British Basketball League, Women's British Basketball League, Basketball Scotland and Basketball Wales, BUCS and the AoC Sport, and comes in light of increased measures to fight the spread of the virus issued by government on Monday.
The necessary measures mean that Myerscough will not be able to compete in two major finals that the College was due to play in this week. They are the Elite Academy Basketball League (EABL) final, which was due to take place today (Wednesday), and the U17 National Schools Final tomorrow (Thursday).
Myerscough's participation in the European Youth Basketball League Final Four next month is also in doubt with the spread of the coronavirus across mainland Europe, with travel restrictions in place to Estonia — the site of the 2020 finals.
Myerscough's basketball studies programme director Neal Hopkins said: ''The most important thing is the health of everyone — that goes absolutely above the sport.
"It is obviously devastating to finish the season at this point, but basketball will be back. The most important thing is to support each other and stay positive in these unprecedented times."
Basketball England CEO, Stewart Kellett, said: "Basketball England is here to serve and protect its members. We know from feedback over the weekend that the basketball community want the governing body to protect people.
"We also know that people want to play and stay involved and are disappointed with the cancellation, but we have to do what is right for the greater good of the country, to help stop the spread of the virus. We are very grateful for support on this matter.''
Despite the disappointing conclusion, it has been a truly historic season for Myerscough Basketball Academy.
Among the success stories were Myerscough becoming champions of Europe, after winning the European Youth Basketball League (EYBL) regular season, finishing with a record of 14 wins from their 15 games across three stages, including 12 straight victories. Myerscough are the top seeds heading into the Superfinal, should it manage to be played.
Myerscough College's basketballers were crowned EABL North Conference champions earlier this year, after winning all of their games to end the regular season with a perfect record of 14-0. Myerscough then won through their quarter-final and semi-final play-off matches, to reach the Championship game.
by Dave Salmon
DSalmon@myerscough.ac.uk