Myerscough's Arbor Day UK is tree-mendous
Published

Friday 5 Feb 2021
Myerscough College has staged a special day of celebration of all things trees, in a second annual 'Arbor Day UK'.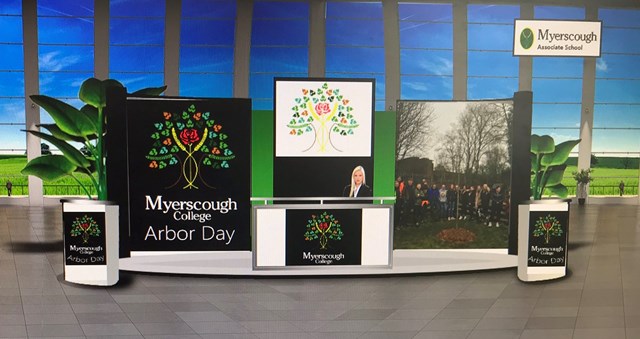 Related:
Arbor Day is almost upon us!
Arbor Day 2021 begins to blossom
Myerscough's inaugural Arbor Day is tree-mendous
The digital event was a celebration of trees, those that work with trees (arborists), and recognition of an important global industry. It was held via a virtual platform due to the ongoing Coronavirus restrictions, and included presentations from some key names in the industry, including Tony Kirkham MBE (Head of Arboretum, Gardens & Horticulture Services, Royal Botanic Gardens, Kew), Ben Jones (Arboretum Curator, at the University of Oxford Botanic Garden & Arboretum), Paul Nolan MBE (Director of The Mersey Forest) and many more, Jon Hammerton, Neil Lucas and other celebrated arboricultural and horticultural experts, who gave talks on a diverse range of topics. The day was hosted by Senior Lecturer in Arboriculture, Dr Duncan Slater, and Marco Bartolini.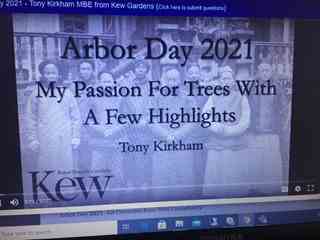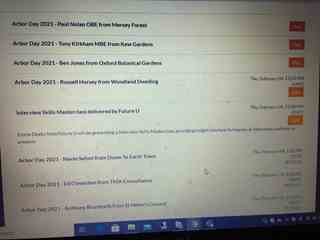 As part of the ongoing plans, many more trees are being planted, a new woodland area is being created at Myerscough's main Bilsborrow campus, and Myerscough's greenspace staff and students are engaging in initiatives with local communities. In recent months, work has continued at Myerscough's main woodland planting site at the College's Bilsborrow campus, planting trees in the 'Rainbow Triangle' - a new woodland being created in memoriam for those that have lost their lives in the Coronavirus pandemic - and as a 'thank you' for NHS and other key workers who are working at the front line.
by Dave Salmon
DSalmon@myerscough.ac.uk