Myerscough's Ruari joins NFU national board
Published

Wednesday 14 Apr 2021
Myerscough College's Director of Farm Operations is joining the NFU national dairy board to help champion dairy and represent the causes of the sector.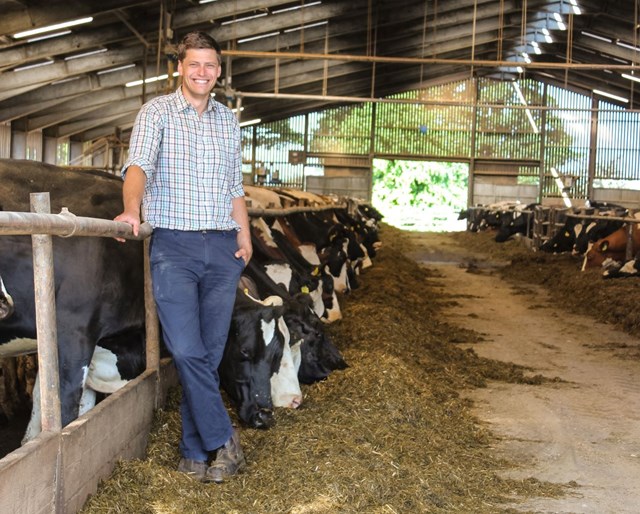 Ruari Martin has both been appointed to serve alongside the nine other elected members and chairman for the next year.
Ruari wasn't from a farming background, but attended Myerscough to study a degree due to aspirations to be a farm manager later in life. While at Myerscough, Ruari carried out relief milking and contract shepherding in a bid to gain as much practical experience as possible. After spells as a cattle nutritionist, dairy consultant and livestock manager on a large 8,000-acre estate in Nottinghamshire, he returned to Myerscough College to take up the position of farms director.
Ruari said: "It was attending NFU Conference a few years back that really inspired me to apply to be a dairy board appointee. Being sat in the dairy breakout room and contributing to all of the debates and conversation, it was fascinating discussing all of the issues the industry is facing. I thought then that I'd like to get involved in that two-way dialogue with government and other organisations, putting forward the industry's point of view and representing the needs of dairy farmers.
"Not being from a farming family background I think will mean I bring something different to the board. I come at this from a hard-headed business perspective. I've completed a master's degree in international leadership management to see how big multinational corporations, such as Coca Cola and Unilever, manage their supply chains, corporate social responsibilities and consumer preferences. I hope to bring those insights back to the agricultural industry and start to try and pass that on to my peers and strengthen the lobbying and campaigning power of the farming industry. We need to have as much business acumen as we can on our side to understand what the multinationals are pushing.
"If you couple that with the political economy - all the issues now we have left the EU, changes in domestic agricultural policy with the introduction of ELM and how that will impact UK farming, and dairy specifically - it all really interests me, and I hope to contribute to all of those conversations over the next 12 months.''