Stalwart Bernard celebrates 50 years of moo-vellous service
Published

Monday 9 Mar 2020
Estate Supervisor, Bernard Rimmer MBE, is celebrating 50 years of service to Myerscough College.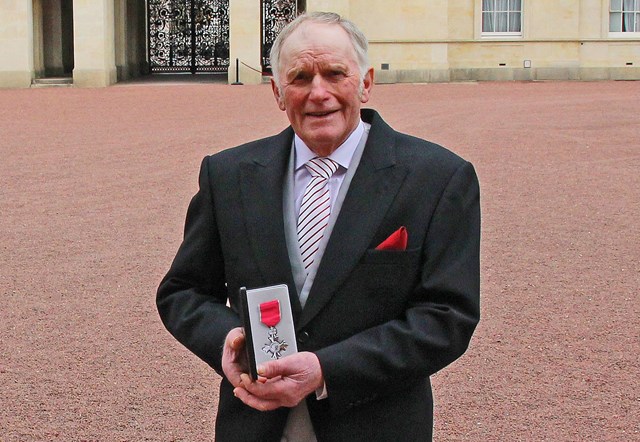 Bernard has been part of Myerscough's staff for half a century, and is the first member of staff in the College's history to achieve the milestone.
Bernard is based at Holmefields Farm, Scorton, and has been a highly respected figure in the farming sector for decades, breeding pedigree Hereford Cattle, in a business set up with his wife, Barbara. Bernard has also enjoyed a spell as the President of the Hereford Cattle Society, has represented the North of England on the Society Council since the 1990s and has judged at many major agricultural shows.
Bernard's association with Myerscough dates back to early 1970, where initially he looked after the College's former site at Winmarleigh. When the centre closed down, Bernard bought and developed the Holmefields Farm site. At the time the College had been running a number of beef production trials and began to breed Herefords, with the pedigree name 'Barbern' – short for Barbara and Bernard.
In 2019 Bernard was recognised in the Queen's New Year Honours list for services to the agricultural community, and received the MBE at a ceremony hosted by Prince Charles.
Alison Robinson, Chief Executive and Principal of Myerscough College, said: ''Bernard has been with Myerscough for decades, and is a very well-respected member of staff who finds time to run his own farm with his wife, in addition to working at the College. Bernard has been highly influential in the sector.
''Bernard is the most hard working, loyal, humble and dedicated member of staff that you could meet and we are delighted that he is the first ever in the College's 125 year history to hit the 50 years of service.
''Many people know Bernard very well and we congratulate Bernard today on this significant milestone.''
Congratulations, Bernard, from everybody at Myerscough College and University Centre. Here's to many more! 
by Dave Salmon
DSalmon@myerscough.ac.uk