Myerscough strives for Hedgehog Friendly Campus status
Published

Tuesday 24 Nov 2020
A group of University Centre Animal Studies degree students are working hard to make Myerscough's Bilsborrow centre a 'Hedgehog Friendly Campus'.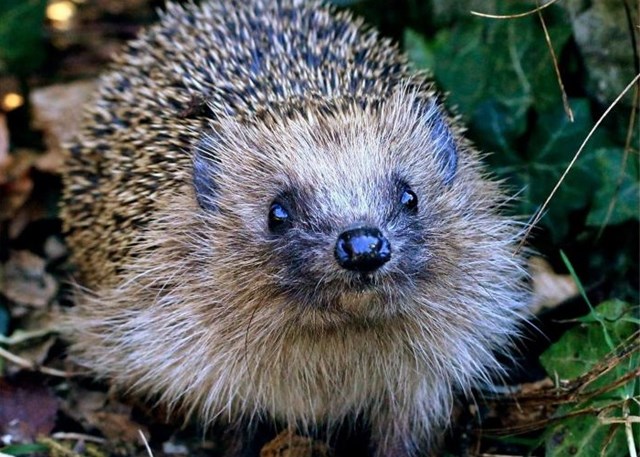 The idea of a Hedgehog Friendly Campus began at Sheffield University in 2018, and last year, the British Hedgehog Preservation Society funded a national roll-out. The campaign offers Bronze, Silver and Gold levels of accreditation, by undergoing activities including surveys, building hedgehog houses, hedgehog decline awareness, rescue, and fundraising.
Hedgehogs are officially listed as vulnerable to extinction on Britain's IUCN Red List, and have declined around 50% in rural areas and 30% in urban areas in the last twenty years. The way green space is managed can have a big impact on the survival of hedgehogs, making the Myerscough campus ideal to be considered or such status.
Myerscough student, Beth McGeoghegan, says: ''I stumbled upon the Hedgehog Friendly Campus programme in September and knew I wanted to bring it to Myerscough. We're keen to make a difference and are working towards our Bronze Accreditation.
''So far, we've campaigned for bonfire safety, encouraging people to check their bonfires before lighting, and we've set up a Facebook page to share hedgehog care tips. We also started our hedgehog takeover of the library with a hedgehog-themed book display.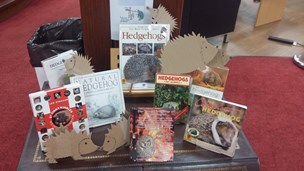 ''The library is central to campus life, and with Covid restrictions reducing students on campus, people still need the library, so it's a great place for us to share our hedgehog-friendly messages.
''We have lots more planned too, including taking part in a hedgehog first aid webinar, campus litter picks, and we've nominated the British Hedgehog Preservation Society as Myerscough's charity of the year. Next year we plan to be running surveys on campus to check for hedgehog presence.
''This is a great chance for us to do our bit to help our local wildlife and inspire lots of people to take small actions which can add up to lots of help for hedgehogs. It'd be great to have more people on campus and in the local area aware of what we're doing and how to help hedgehogs.''
HFC campaign manager, Jo Wilkinson, adds: "Hedgehogs have declined by up to 50% in the UK since just the year 2000. They are now vulnerable to extinction in Britain. University campuses, whether they're urban or rural, can do big things to help hedgehogs. You just need to know what to do, which is where we come in!"
by Dave Salmon
DSalmon@myerscough.ac.uk