Pitch perfect Myerscough learners win national IOG awards
Published

Friday 1 Nov 2019
Two Myerscough College learners have been honoured with a national accolade at the prestigious Institute of Groundsmanship (IOG) Industry Awards 2019.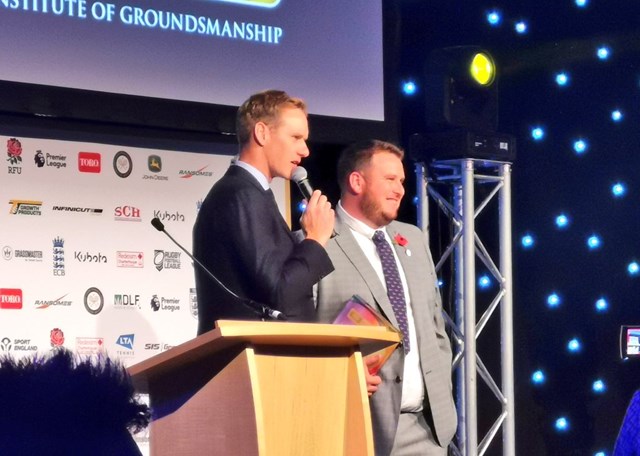 Callum Allsop was named the Toro Most Promising Sports Turf Student of the Year, at a ceremony as part of the annual national sportsturf exhibition, Saltex, at the NEC in Birmingham. Callum is currently on an apprenticeship in Work-based Horticulture-Sportsturf, and works in the Premier League with Leicester City FC.
Meanwhile degree student, Nick Pepper, was crowned the IOG Rigby Taylor/Top Green Young Grounds Person of the year. Nick is part of the grounds team at Gloucestershire County Cricket Club, and has been studying a BSc (Hons) Sportsturf Science and Management (FYDE) Online programme.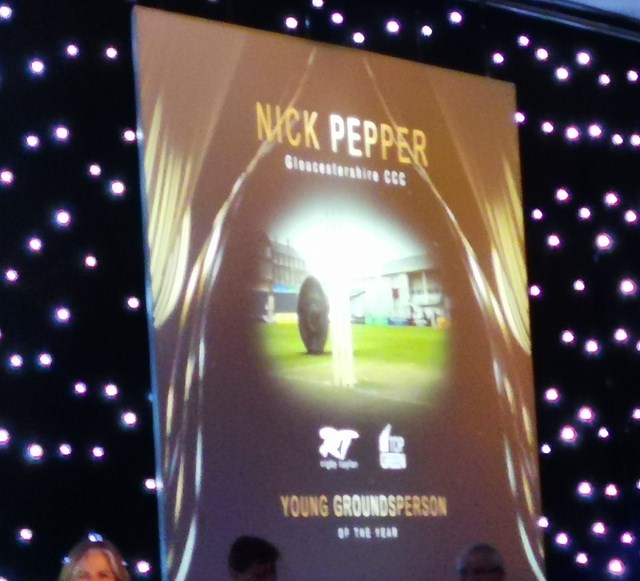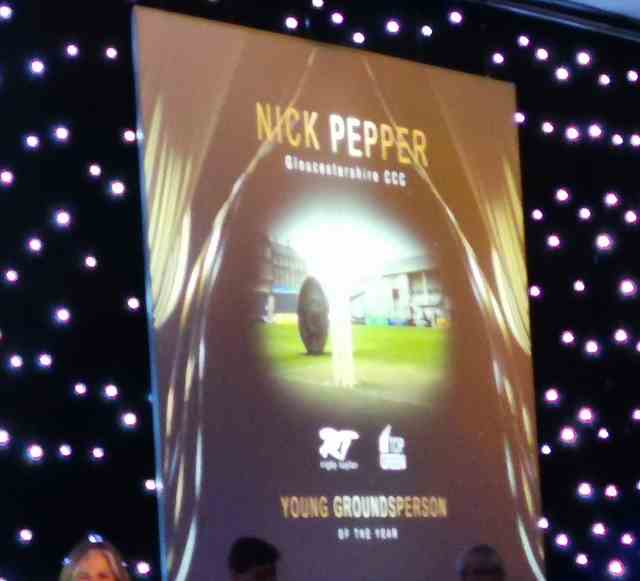 The Institute of Groundsmanship (IOG) Industry Awards are now in their 11th year and acknowledge the passion, dedication and challenges faced by grounds staff, volunteers and professionals across all levels of sport.
Lee Price, Employer Services Manager at Myerscough College said: "This is fantastic news for the College and congratulations to both Callum and Nick. The IOG Awards winners can inspire more young people to consider a career in sportsturf. It's great to celebrate so much success in the industry.''
Callum said: ''I'm so proud of what our team has achieved over the past twelve months. I'm massively thankful for the opportunities Leicester City have put my way.
''Also a big thanks to the Myerscough apprenticeships team and my work-based tutor, Adam Shoesmith, for the support of not just myself but all the other learners at the club.''
The winners were announced at the IOG Industry Awards dinner, hosted by BBC TV presenter Dan Walker.
Commenting, IOG chief executive, Geoff Webb, says: "With so many memorable sporting events to celebrate this year, the IOG Industry Awards rightly includes the grounds teams that have created the playing surfaces across all sports for such sporting drama. In addition, of course, this year's awards also recognise the efforts of grounds people at all levels and at sporting venues of all sizes.
"This is the 11th consecutive year that the awards have uniquely provided a national stage for the achievements of everyone involved in grounds care and we should applaud everyone who took the time to enter."
Meanwhile, there has been more success for Myerscough at Saltex.
The event also includes a skills competition known as the Saltex College Cup. This year Myerscough College won the competition, having entered a team solely consisting of apprentices, from Leicester City Football Club, Warwick School and Redditch Golf Club. Apprentices Ryan, Nick, Scott and Ash have studied Level 2 or Level 3 apprenticeships under the expert guidance of workbased tutors Simon Dadge and Adam Shoesmith.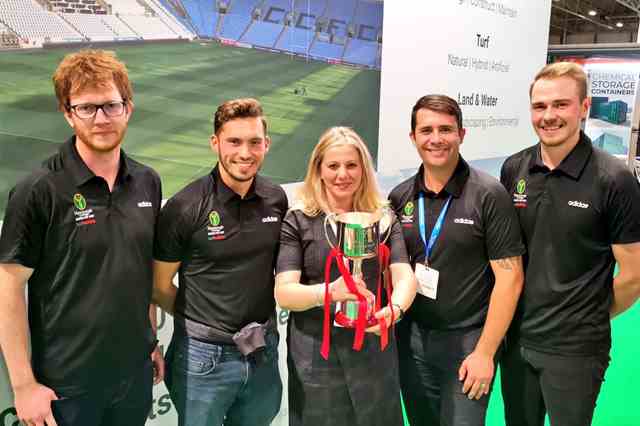 The Saltex College Cup, is a student-led sports turf challenge – an academic test of turf management knowledge for student competitors who are enrolled at a college on a relevant course of study. The team competed in multiple choice and short answer questions concerning turf management, plus answer questions based on a case study in the form of a presentation. The competition also included live test samples for the physical identification of threats to turf health.
by Dave Salmon
DSalmon@myerscough.ac.uk