Winners announced in Myerscough Golden Roses 2020
Published

Tuesday 26 May 2020
The winners of the 2020 Myerscough Golden Roses Awards have been unveiled.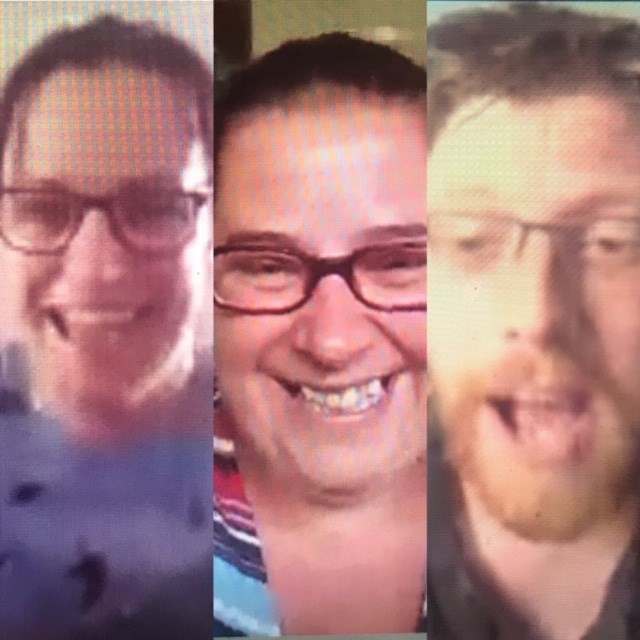 This was the seventh year Myerscough, in conjunction with UCLan Students' Union, have held an awards celebration to pay tribute to teaching and professional services staff across the institution.
With the College remaining closed due to the ongoing coronavirus pandemic, nominees, staff and degree students were invited to the celebrate online, with the presentations being carried out via video conference call.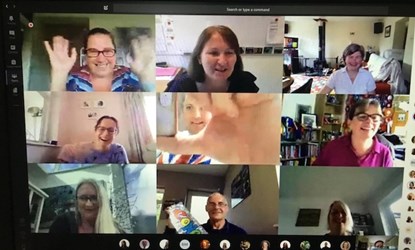 The Myerscough Golden Roses are an annual student-led teaching awards held at University Centre Myerscough, in partnership with UCLan Students' Union. They allow all higher education students at Myerscough to recognise staff for the vital role they play in both teaching and supporting students.
This year the award winners were:
Student Support Award
This award recognises the staff member who goes above and beyond to offer a fantastic student experience. They'll be approachable and proactive in offering help and treating students as individuals.
The winner is SU SCHOFIELD (Equine Studies)
Highly commended: Emma Blundell (Animal Studies)
Student comments: "Su is the reason I am currently studying a degree at Myerscough. I was supposed to be doing my second year at College, when I was told last minute that due to my complex disabilities and health needs, I was not allowed to complete it. I was panicking as it would mean two years of work were wasted and I would not be qualified enough to get a job in the equine sector. My College tutor contacted Su, who was determined to find me something. I attended what I thought was an interview last summer for another College course, at which Su told me she had found me a place on a Degree course. She talked me through what options I had available and how to apply for the University through clearing. Throughout the summer she replied to any emails I sent with queries and reassured any concerns I had.
''During winter my illnesses peaked and my disabilities become hard to manage, so Su has made sure I didn't have to do yard work until after Easter when it's warmer and made it possible for me to attend part-time without falling behind. She also adjusted my entire course timetable so that every class is on a ground floor and only in two buildings, so I don't have to deal with using lifts or travelling across campus. She also explained my disabilities to all my tutors and yard staff … however if I do need help all I have to do is ask and it's there. She also explained which horses are better for me to ride to the yard manager so that each time I ride not only do I learn and improve my riding skills, but it also helps aid my physiotherapy."
The Myerscough Golden One
This award recognises any member of staff who goes above and beyond. It is in effect, the staff member of the year.
The winner is LOUISE BELL (Animal Studies)
Highly Commended: Irene Weir (Greenspace)
Student comments: ''She goes above and beyond, I've never had a tutor so dedicated to her job. She is so inspiring.
''I'm a distance learner and could not have managed without the enormous help that Lou has given over the last two years. I can honestly say without her I would not be standing here. She is a great  ambassador for the College.
''As an online student you can feel very isolated. Last year I had the pleasure of displaying my work at an event in the FFIT Centre. Lou was extremely relaxed, and her true enthusiasm shone through. She was very supportive of me and passionate about my display. In college she always asks how I'm getting on with my studies. As a mature student, her support has been invaluable to me.''
Lecturer of the Year
This award is for the lecturer who has made a significant contribution to the academic experience, to recognise their passion, enthusiasm and their ability to keep students engaged in their lessons.
The winner is ADAM ECKERSLEY (Agricultural Engineering)
Highly Commended: Nichola Bradshaw (Equine Studies)
Student comments: ''His continued enthusiasm and passion for Engineering is tied with a spirit of excellence, going the extra mile to help out in every situation. His ability to adapt his teaching style to suit different groups of people keeps everyone engaged and interested, even if it's something they aren't really keen on. Likewise, if he feels as if his students are capable of learning more, he will go above and beyond to challenge his students.
''He has been a cornerstone for me both academically and personally as living 300 miles away from home brings its own challenges. Adam will always make time to listen to any of my worries or concerns and is a massive part of how I can enjoy living away from home. His compassionate nature, sparked with a hard-working and focussed spirit, makes for a great leader.
''There hasn't been a single lesson I haven't enjoyed in my three years of studying at Myerscough and I know it would mean a lot to him to be recognised as one of the outstanding members of the team. He has helped me out in so many ways to grow as a person and prepare me for my next step.''
Alison Robinson, Chief Executive and Principal of Myerscough College and University Centre, said: ''It was really lovely to see everyone online, and thanks for all the nominations. I hope we see everyone either back on campus or at graduation, which we'll be holding when it is safe to do so.
''Our team are fantastic at delivering higher education (at Myerscough). Our retention rates are superb, as is our student achievement and progression, plus our TEF Gold award is down to the dedication and professionalism of the staff, who go over and above every single day.
''We have had a fantastic partnership with the university for more than 30 years now and were proud to part of their team as a partner college and associate school.''
by Dave Salmon
DSalmon@myerscough.ac.uk